BBQ near Dallas
Texas is known for its authentic barbeque, and Dallas is located right in the heart of all that smoky goodness. When you're looking for somewhere to get your barbeque fix, there's three superior barbeque locations in the Dallas area that you can turn to.
On this page, you'll learn more about what Babb Brothers BBQ & Blues, Ferris Wheelers Backyard & BBQ, and Top 5 BBQ are serving up. Read ahead to get a taste of what they have to offer!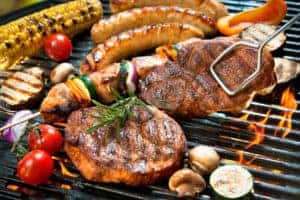 Owner and founder Mike Babb has been passionate about barbeque for most of his life, having come from Kansas City, the other barbeque capital of the world. He brought along with him some signature recipes and built a barbeque temple that serves up all kinds of smoky delicacies.
Order your house-smoked meats by the pound or the rack. Slap them on some fresh bread, a baked potato, or alongside some of Daisy's Cheesy Potatoes and pasta salad on a tray.
Ferris Wheelers Backyard & BBQ ramps up the fun of eating barbeque even more with a unique menu featuring house-smoked barbeque and classic carnival eats. Try your smoked meats atop a pile of waffle fry nachos or enveloped in corn dog batter.
Stop by the backyard for tasty barbeque treats paired with a few of their classy cocktails like a Pomegranate Paloma or a Ma & Pa's Lemonade.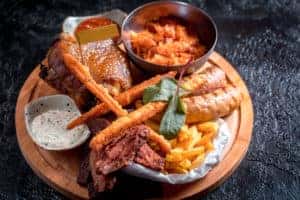 As one of the TOP 50 BBQ Spots in Texas according to Texas Monthly Magazine, Top 5 BBQ is sure to please. At this barbeque spot, you can choose from a wide variety of signature sandwiches and places featuring carefully smoked ribs, chicken, sausage, brisket, pulled pork, and more.
Mix it up a little bit by checking out their Tex Mex menu featuring Mexican inspired dishes that feature their smoked meats. Chow down on brisket street tacos or pulled pork nachos with all the fixin's.
Get Ready to Lick Your Fingers!
Stop by today and chow down on some authentic barbeque from Babb Brothers BBQ & Blues, Ferris Wheelers Backyard & BBQ, or Top 5 BBQ!