Dallas' Three Best Breweries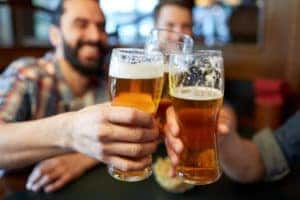 If you're on the hunt for a cold brew somewhere in the Dallas area, then you're in the right place! You have three great local breweries to choose from including BrainDead Brewing, Community Beer Co., and Oak Highlands Brewery. Read ahead to learn more about these breweries!
BrainDead Brewing is the hotspot for all things hand-crafted. This brewery produces a wide variety of homemade beers. With more than thirty unique brews to choose from—including Mexican Dark Lager, Pineapple Upside Down Cake Strong Ale, Stouts, and IPAs—there's something for everyone here.
Not only do they hand-craft their own beers, they also hand-craft a tasty selection of unique bar eats. Split a starter like the Mango Shrimp Ceviche or chow down on an entrée like the Parmesan Risotto with Market Fish and Roasted Veggies.
Community Beer Co. gets its name from the way beer has been able to bring people together for many hundreds of years. This brewery carries on this tradition by producing the best craft brews possible, while fostering a welcoming environment in which they can be enjoyed.
Stop by their taproom for a glass or pint of one of their core beers, like the Mosaic IPA, Texas Lager, or Silly Goose. Or, branch out and try one of their seasonal taps like their summer Razzy Wit or Funnel Cake Ale.
Just three years ago, Oak Highlands Brewery entered the brewing game. Today, their 2000+ square foot production house puts out 18 unique brews that rotate throughout the year. No matter what they're putting out at the time, though, they have two priorities—quality and charity.
One of the brews Oak Highlands Brewery produces is called Charity—fondly referred to as "The Altruistic Ale." Each sale of this particular brew is donated to a local non-profit. Each quarter, they pick a new charity to benefit, so get on down to their taproom to get your philanthropy on.
Happy Sipping!
Enjoy your next cold brew at BrainDead Brewing, Community Beer Co., or Oak Highlands Brewery!