Cideries near Dallas TX

Cider has been enjoyed far and wide for many centuries. Delicious cider can now be enjoyed at three different cideries in the Dallas area. Read ahead to learn more about The Cidercade, Outlaw Cider Company, and Trinity Cider!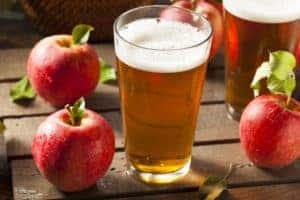 The Cidercade was founded with fun in mind. This cidery's first priority is brewing up 24 unique ciders and meads that can be found on tap any time you stop by. There's a cider for everyone with a wide range of ciders to choose from including fruity semi-sweets to 12% dry-as-a-bone wild-fermented sours.
A very close second priority of The Cidercade team is to create an exciting and welcoming environment in which their cider can be enjoyed. That's why their cidery offers over 125 new and retro arcade games for you to play while you enjoy their cider.
Outlaw Cider Company was established with intentions of bringing the incredible taste of Washington State apples to the Dallas area in liquid form. Outlaw proudly outsources their apples from the eight uniquely tasty apple varieties grown in the state of Washington.
Using these apples, Outlaw Cider Company produces six crisp and refreshing ciders. Choose from Pineapple Crush, Blackberry, traditional Outlaw Apple, Tea-Rex Hard Cider, Cherry Bomb, and Freaky Peach Mint. Stop by their tasting room for a sample, or several, or even order your cider online.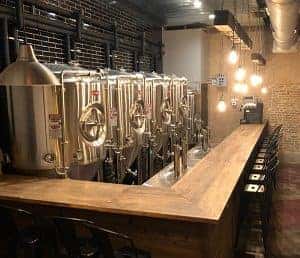 Trinity Cider is dedicated to creating and serving up traditional hard cider with a twist. Just like the cider you'd find in the old days, their cider is crisp, refreshing, and deliciously dry. However, unlike in the old days, you'll find intense and one-of-a-kind flavors to try including Ghost Pepper.
Stop by their tasting room in the heart of historic Dallas to try one of their 20 brews including peach-infused apple and vinegary balsamic pomegranate. While you're there, be sure to pair your cider with some of their tasty cider-infused plates like their Hard Apple Cider-Glazed Chicken Wings.
Enjoy Your Cider!
Have fun exploring the three best cideries in the Dallas area: The Cidercade, Outlaw Cider Company, and Trinity Cider!