Dallas's 3 Best Coffee Shops

Coffee is the lifeblood of husting and bustling cities like Dallas. There's plenty of coffee to go around in the area but three coffee shops rise above all the others. Below, you'll find more information about what Herb's Coffee House & Company, Mokah Coffee & Tea, and The Wild Detectives are brewing up. Read ahead to learn more!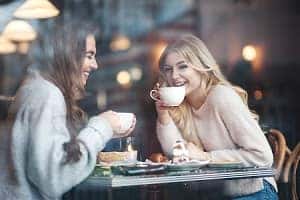 Herb's House Coffee & Company was founded as a place for coming together. Whether you're meeting a few friends to catch up on life or you're working remotely, Herb's has you covered. They've created a coffee house but their main focus is the experience.
Herb's House Coffee & Company serves a variety of Cultivar Coffee drinks, including traditional Americano coffees to unique lavender lattes and wild berry smoothies. Pair your brew with one of their many delicious dishes while you work or chat, such as their beef taco soup or a PB&J sandwich.
At Mokah Coffee & Tea, they're all about creating a good vibe that's worth sharing. They capture this by serving up only quality products, including craft coffee beverages, a variety of organic teas, delicious fair-trade chocolate, and much more.
Enjoy a French press beverage, a Clever-dripped coffee, or a latte on one of their comfortable couches or at a high-top table where you can do your work. You also can get out and enjoy a day of nice weather by taking your beverage to Mokah's covered patio.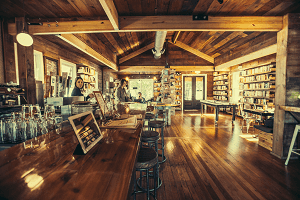 Photo by Kathy Tran
The Wild Detectives was founded by two Spanish civil engineers in 2014. After spending much of their lives on the work grind, Javier Garcia del Moral and Paco Vique decided to set their sights on their shared passion of books and booze.
During the day at The Wild Detectives, you'll find an idyllic space that's perfect for enjoying a cup of coffee over a good book. At night, though, this venue turns into a hot spot for live music shows, unique tasting events, and screenings of a wide variety films.
Happy Sipping!
Enjoy your next cup of coffee from Herb's House Coffee & Company, Mokah Coffee & Tea, and The Wild Detectives!