Bring the Whole Gang to the Best Family-Friendly Restaurants in Dallas

There's nothing quite like getting out with the family and enjoying a great meal. Whether you're celebrating something special or just want a little bonding time, a fine eatery with dishes for everyone creates the perfect backdrop.
That is why we have searched high and low to present you with the best family-friendly restaurants in Dallas. These establishments cater to both fine pallets and little ones, allowing everyone in your group to leave happy and satisfied.
Arepa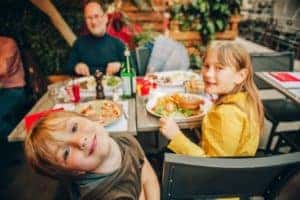 Arepa is the perfect spot to bring your kiddos as they specialize in crafting meals that are suitable for every diet, including meat eaters, vegetarians, vegans, and gluten-free. Best of all, they also use fresh vegetables, homemade sauces, and locally-sourced meat and fish.
Traditional Menu – Arepa's menu is filled with sandwiches, rice bowls, tacos, and more, providing great lunch or dinner fare. Some of our favorites include the La Cubana Arepa with pulled pork, ham, cheese, and pickles, as well as the Cactus and Red Bell Pepper Taco, topped with vegetables and cheese.
Kid's Menu – The little ones can enjoy all of their favorites like grilled cheese, a burger, or chicken fingers, all prepared to perfection.
DIVE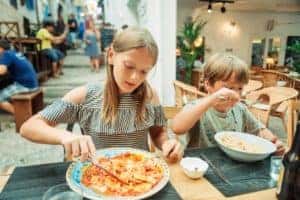 Every dish at DIVE is thoughtful and fresh including clean ingredients that are healthy and delicious. This bright and fun eatery is also ideal for the whole family, as they feature a special Kids Korner to occupy the little ones while waiting for their meal.
Traditional Menu – Along with their extensive specials which rotate weekly, DIVE has tons in store. Start with an appetizer to share like grilled artichokes, crispy cauliflower bites, or jack knife tartar with ahi tuna, shrimp, bass, and veg marinated in lime and yuzu. Then move on to their brilliantly prepared entrees for a whole meal.
Kid's Menu – Kids have a choice of fish and chips, PB and banana, BBQ sammy, or the more adventurous salmon and hot veggie meal, among other tasty delights.
The LOT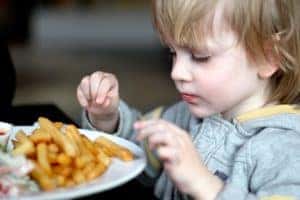 Whether you want to eat inside or out, The LOT is perfect, providing a great space for your whole family to get cozy and eat an amazing meal. Adults can even enjoy a local beer on their inspired beer garden and they also have live music every Friday and Saturday night.
Traditional Menu – From snacks and sandwiches to salads and tacos, it's all here at The LOT. One of their famed dishes is the pounded chicken, which has been "pounded" thin in the pan and seasoned with bread crumbs. Choose from flavors like southern, Verde, buffalo, Dijon, and many more.
Kid's Menu – All of the children's meals are served up with fries or veggie sticks and include a drink. They're sure to love the mini-burger, corndog, breaded chicken, bowtie pasta, or the cashew butter with honey sammy.
Eat Up!
Now that you know some of the best family-friendly restaurants in Dallas, it's time to treat your gang to a great meal. Enjoy!