Get Energized at these Indoor Cycling Classes near Me Dallas TX
Whether you're looking for a way to step up your fitness routine, or it's time to get back to exercising in general, you're going to want to check out the indoor cycling classes offered by the following three Dallas, TX, fitness centers. Read the below descriptions for Lync Cycling, The Ride House, and Terlingo Cycle and begin your journey to the new you.
Lync Cycling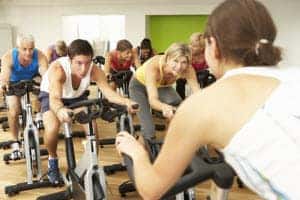 The instructors at Lync Cycling are a tightknit group of innovators and motivators. They're dedicated to providing you with an energized workout experience from the word go. Here is a sample of their class offerings:
Cycling45: This 45-minute ride is Lync Cycling's signature class. It gives you a full body workout featuring core, legs, and arms.
Core45: This 45-minute movement class emphasizes your core as it strengthens, tones, and sculpts.
Cycle + ABS: For 50 minutes, you'll split your time between strength and cardio training.
Drop by Lync Cycling's Facebook page to get an inside look at what they're all about.
The Ride House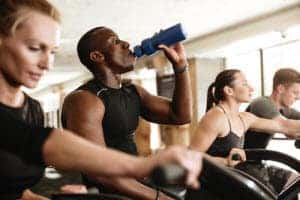 The main goal at the Ride House is to motivate and inspire you on your way to achieving your goals. They make use of more than 3,000 square feet of studio space and state-of-the-art equipment to assist all along the way. The following is a brief rundown of the classes you'll find at the Ride House:
Ride101
Cycle+Sculpt
Private Ride
Performance Ride
Express Ride
Join in on all the fun they're having over at the Ride House by going to their Facebook page.
Terlingo Cycle
Terlingo Cycle is open to all ages and skill levels and combines cycling, weights, and core exercises for a full body workout. They cater to your needs to make sure you get a workout that will be perfect for you. See below for a list of the types of classes they provide:
Cycling Class
Latin Spin
Prime Time Cycling
Visit Terlingo Cycle on Facebook for motivational posts, photos, and workout playlists. 
Start Setting Those New Fitness Goals Today
If you're in the Dallas area, and you're ready to get started on the path to fitness, pay Lync Cycling, the Ride House, and Terlingo Cycle a visit to learn more about how each one can help.