Pie Shops for Thanksgiving Dallas TX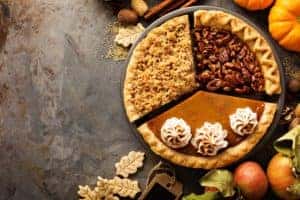 There's nothing that brings together a nice Thanksgiving dinner quite like a delicious pie. Rather than taking the time to make your own, stop by one of the three best pie shops in Dallas to pick up a scrumptious pie to take home with you. Read ahead to learn more about Emporium Pies, Humble Pies, and Kessler Pie Company!
Emporium Pies is committed to serving up pies that are not only homemade quality, but are made with the best possible ingredients. Each one of their pies is free of hydrogenated oil, artificial preservatives, artificial dyes, corn syrup, and additives.
Their specialty is…well, specialty pies. You won't find pies like theirs anywhere. Check out all their different pies, including The Nannerz, which combines fresh bananas, house-made vanilla custard, maple caramel, and whipped topping.
Humble Pies keeps things simple yet delicious by using only local and high-quality ingredients for all of their pies. This pie shop offers more than 20 unique pies to choose from, including traditional favorites like Pumpkin, Old Fashion Apple Pie, and Damn Fine Cherry Pie.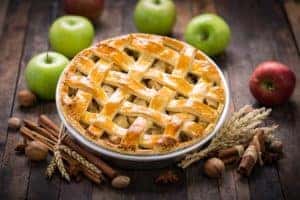 Humble Pies also gives you many different non-traditional choices for you and your loved ones to branch out with. Sink your teeth into a Chicken's Sweet Potato Pie or a fruity Cranberry Apple Pie. Humble Pies is also proud to cater to all diets with many gluten-free options.
Kessler Pie Company was founded by Armida Ortega who has had a knack for baking and a passion for pies since the native San Diegan was just 12 years old. Ortega has channeled all that sweet energy into Kessler Pie Co., where you can find all kinds of delicious pies for all types of occasions.
Opt for Kessler Pie Co.'s savory Thanksgiving Pie or stick to sweets with a Big Sexy strawberry pie or Moon Over Texas pecan pie. Want to try a little of everything? Grab a few of their mini jar pies that come in a variety of flavors.
Happy Thanksgiving!
Enjoy sharing a delicious pie from Emporium Pies, Humble Pies, and Kessler Pie Co. with your loved ones this Thanksgiving!