Dallas Pilates Studios
The benefits of Pilates are vast and can help anyone looking to build strength and improve both flexibility and balance. If you are searching for a new form of exercise, head to one of these Dallas Pilates studios and start working out today!
Classic Pilates
Facebook | Twitter | Instagram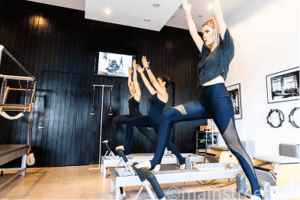 Stop by the modern studio of Classic Pilates and take your fitness to the next level! At their studio, you can start with a one-one-one private session to learn the basic techniques of Pilates or grab a couple friends and together gain instruction with a semi-private session.
You can also join in on their classes and sign up for Mat Pilates, which is a workout using body weight resisted movement to help build core strength. They also have a variety of Pilates-specific equipment from the Tower to the Reformer that are used in specially designed classes that will help improve your strength, flexibility, balance, and more!
Park Cities Pilates Center
With their highly-experienced instructors, Park Cities Pilates Center will be able to help you achieve your personal fitness goals. With both private and semi-private sessions, you can gain more hands-on training and refine your technique.
They also offer a variety of classes that use various apparatuses that provide an energetic workout. One of these group classes is their Tower Class, which is a 45-minute class that involves the use of the top-of-the-line equipment found inside the Park Cities Pilates Center. Also, their studio has changing rooms and showers so you can continue with your day after a class.
Pilates Methodology
Facebook | Twitter | Instagram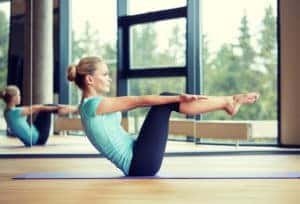 Whether you are looking for personalized instruction or want to join for a group class, Pilates Methodology offers a variety of ways to help you get started in the world of Pilates.
You can start with their Studio Pass that is a package of two private sessions, two equipment classes, and two Mat classes. This will not only give you individual training so you can learn the proper form of Pilates, but it will also let you experience the variety of classes from the Universal Reformer to Power Tower, so you can see which workouts you like best.
Want to Improve Your Overall Strength and Balance? 
With its many healthy benefits, Pilates is a great workout for everyone. To get started, schedule a private session or sign up for class at one of these Dallas Pilates studios!