---
Welcome to our car comparison library at Dallas DCJR! We're proud to provide our new and returning customers in Dallas, Garland, and Arlington with helpful resources like these. Below, you'll find more information about our
car comparisons
, our other helpful research tools, and how we can help you take the next step towards your next vehicle. Read ahead to get started!
Jeep Comparisons
---
Ram Truck Comparisons
---
Dodge Comparisons
---
Chrysler Comparisons
About Our Informational Car Comparisons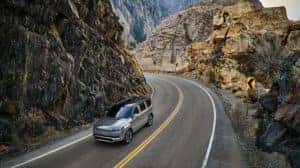 We write and provide these car comparisons to help you see how vehicles you're considering stack up against similar vehicles. We compare vehicles in a variety of different ways, including:
Mechanics: Engine options, transmissions, fuel economy, power output, towing capability
Design: Body type, number of seats, dimensions, cargo space, colors, exterior features
Interior: Technology features, climate control systems, upholstery options, comfort
Safety: Airbag systems, traction control, active and passive safety features
Another great benefit of our car comparisons is how they can introduce you to features you may have never even known about. Reading a comparison and realizing there's a feature out there that can really help you is one of the best parts of doing research for your next car.
Our Other Helpful Research Resources
On top of the helpful and informational car comparisons you'll find on this page, we also provide you with several other useful tools and research pages. If you'd like to learn more about a specific model that you found on this page, head over to our car reviews library, where you'll find our detailed car reviews.
Think you've found the vehicle for you? Use our helpful finance tools to see what your monthly payments will be like. You can also see how trading in your current vehicle will affect your financing for your next vehicle with our trade-in value calculator.
Ready to Get Started on Your Research?
Now that you know what you're getting yourself into, we at Dallas DCJR hope you're ready to dive in and get started on your research. After exploring our helpful car comparisons, shoppers in Dallas, Garland, and Arlington should give us a call today to schedule a test drive</