Community Spotlight: Celestial Beerworks

The Celestial Beerworks team works hard to bring together their three favorite things with each beer—art, science, and delicious beer. They brew a wide variety of beers but have an affinity for hop-heavy brews that are intense like the darkness of deep space. Then, each beer is housed in a car that's colorful, vibrant, and as pleasing to the eye as the beer is pleasing to your taste buds.
Out-of-this-World Beer Selection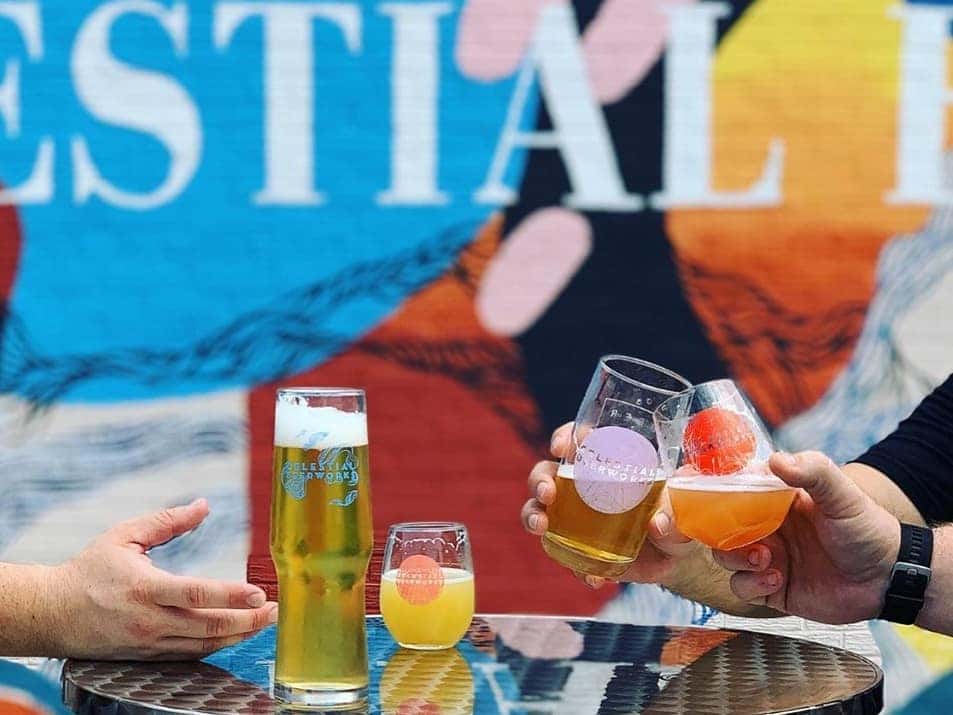 Celestial Beerworks is always working on pumping out new and unique beers. No matter when you visit, they'll always have a variety of space-themed and galactically delicious beers to offer. Try their Doppler Shift IPA, Impact Event Sour, California Beaming New England IPA, or Radiation Helles Lager.
In their taproom, you'll always find ten beers on tap to enjoy inside the taproom or out in the sunshine at one of their picnic tables. Share the love by grabbing a four-pack to take with you to your next party or get-together.
Fun Events Most Nights of the Month
Celestial Beerworks isn't just passionate about beer—they're passionate about building a community in which their beers can be enjoyed. That's why they offer a wide variety of fun events where you can meet and mingle with your fellow beer lovers.
Stop by on Thursdays for trivia night or get centered over the weekend at Stretch & Sip Saturdays, which include the dynamic duo of yoga and beer. Get your weekend off to a good start with the First Friday Comedy Showcase.

Get Together Over Some Celestial Beers!
Celestial Beerworks is in the business of creating beers that are authentic and high-quality. Stop by today to grab a beer or a four-pack for the road. Be sure to follow them on Instagram and Facebook to stay up to date on their monthly events!