Community Spotlight: Civil Pour

If you're a lover of coffee and beer near Dallas, Garland, and Arlington, you simply must check out Civil Pour. This haven for good beer and good coffee is bound to be your next favorite spot when it comes to both. We've done our homework to give you a preview of what you can expect when you pay them a visit. Read on to see what they're all about.
The Coffee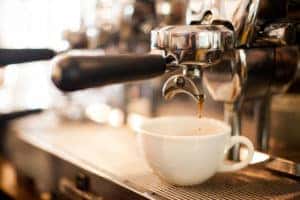 Civil Pour's coffee program features a wide array of roasters. Here's a sample:
The Warlock. This enchanting creation consists of double espresso, chocolate syrup, cinnamon, cayenne, agave nectar, and steamed milk.
The Shakerado. This combination of double espresso, simple syrup, and orange bitters is served over fresh ice. Orange peel and a dash of soda water added to the already refreshing feel.
Chemex for Two. This rotating single origin brew is made to order. It's served with two 10-ounce mugs.
Cafe Frappé. For the Cafe Frappé, ice is mixed in with blended cold-brew coffee, half-and-half, and simple syrup.
The Beer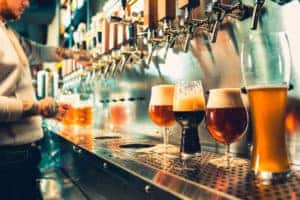 The Beers featured at Civil Pour come from local as well as international brewers.
Hans' Pils. Here's a German-style pilsner brewed in Blanco, TX, by Real Ale Brewing Company.
Lager. This American Light beer is only 99 calories and comes from the Ballast Point Brewing Company in San Diego, CA.
Orval. Orval is a Belgian Pale Ale that's brewed by Brasserie d'Orval in Villers-devant-Orval, Luxembourg.
Smoglifter. Here's a Double Milk Imperial Stout that's brewed with real cocoa that comes from Brash Brewing Company in Houston, TX.
Trash Can Punch Gose. If you're a fan of beers with strong fruit flavors, you'll want to check out this smoothie-style Gose from 903 Brewers in Sherman, TX. It consists of pineapple, blood orange, passion fruit, apricot, and sweet cherries.
Visit Civil Pour on their Facebook page to find out what they've been up to.
We'll See You There
Now that you've had a taste of the kind of experience Civil Pour has to offer folks in Dallas, Garland, and Arlington, you're ready to check it all out for yourself.