Community Spotlight: Nexus Recovery Center

---
Life can be challenging, and sometimes you or someone you know might need help with recovering from alcohol or drug abuse. Of course, it can be hard for someone to admit they have a problem, and it can even be harder to seek outside help. Luckily, the professional and caring staff at Nexus Recovery Center can help facilitate a non-judgmental and caring environment.
---
​
The Center's History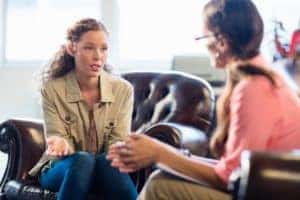 Nexus Recovery Center was first established in 1971 as High Hopes Rehabilitation Center. As time went on, the facility would move places, begin to grow, and increase its capacity to shelter more women while incorporating new services like therapy, life-training skills, a program for adolescent girls, a nursery, preschool classrooms, after school activity rooms, a gross motor skills therapy room, medical assistant treatment, on-site medical detox, and speech, occupational, and physical therapy.
In addition to being accredited by The Joint Commission since 2006 (a feat which is often difficult for nonprofits to achieve), Nexus was also chosen to be a community-based treatment environment for the Clinical Trials Network, financed by the National Institute on Drug Abuse, as well as being one of the sites for UT Southwestern Medical School's grant-funded community-based drug trials.
---
Services Offered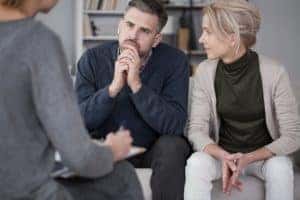 Nexus Recovery offers two main programs: residential and outpatient. As for the residential program, while their main focus is on drugs and alcohol recovery, their program is also able to address many aspects and problems women face such as mental health, family, relationships, spirituality, legal issues, life skills, health, and parenting while utilizing the 12 Steps of Alcoholics and Narcotics Anonymous as a starting-off point.
The staff understand and recognize that every individual's situation and problems are different, and so each counselor will work with their patient to facilitate a customized treatment plan. Additionally, pregnant women are able to bring with them up to three children from the age of zero to 12, and the facility will assist the mothers with their parenting by offering classes over topics such as rebuilding the parent-child bond, positive discipline, redirection, understanding misbehavior, alternatives for punishment, etc.
As for their medical detoxification program, professionally trained counselors will meet with their clients daily, help facilitate growth, and prevent relapses as well as overdosing. Using motivational interviewing, the counselors will provide their clients with a customized plan that will also feature ongoing treatment after detoxification.
When it comes to their outpatient program, many of the same services are offered, and oftentimes residents will continue to seek services after they leave the residential program. One unique service they offer in their outpatient program is their Comprehensive Continuum of Care (3C) program that helps facilitate recovery from opioid addiction by providing the soon to be mothers with five hours of parenting classes per week, as well as support groups so that they are able to beat their opioid addiction while simultaneously preparing to be a mother.
---
Contact Them Today!
When it comes to dealing with obstacles in your life, sometimes you need extra help, especially if you have children or are expecting. Luckily, the staff at Nexus Recovery Center is here to lend a helping hand. If you or someone you know is in need of their assistance, contact them today see how they can help. You can also reach them through Facebook.
---