Community Spotlight: Perot Museum of History and Science

---
Whether visiting or native to the Dallas community, your local experience is not complete without exploring the Perot Museum of History and Science. Their wide variety of educational and immersive exhibits ranges from dinosaur bones to robots and gives guests unique opportunities like seeing a tornado up close or coming face-to-face with the real-life skeleton of a T-Rex.
There's something for everyone to enjoy!
---
About Perot Museum of History and Science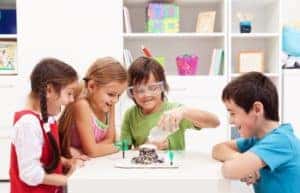 Although the Perot Museum of History and Science opened its doors in 2012, it is in fact the product of a long history dating all the way back to the 1930s. The museum's wide-ranging selection of exhibits is the result of three collections joining forces in 2006. This includes The Dallas Museum of Natural History (1936), The Science Place (1946), and the Dallas Children's Museum (1995).
Following a generous donation from the children of American business magnate and philanthropist Ross Perot, the museum was able to break ground in Fair Park and later open its doors in 2012. The museum's name was then changed to the Perot Museum of History and Science to honor their father and the generous donation.
---
Exhibits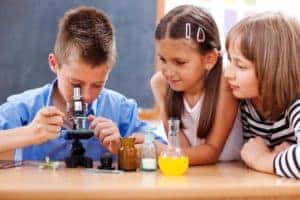 The Perot Museum of History and Science has 11 halls with multiple permanent exhibits. These exhibits cover a wide range of scientific and historical concentrations ranging from geology to paleontology, ornithology to biology, and much in between. With such variety, the museum has something for everyone.
Catering to little ones, the Moody Children's Museum focuses on hands-on learning. Children can become amateur paleontologists or crawl and climb to their heart's content on a kid-sized version of the Dallas skyline. Looking for more hands-on experiences? You can see a tornado up close or feel an earthquake in the Rees-Jones Foundation Dynamic Earth Hall or build and control robots at the Texas Instruments Engineering and Innovation Hall.
Visit the Lamar Hunt Family Sports Hall and pit your speed against professional running back Jamaal Charles or train like an athlete with slow-motion cameras in the "Motion Lab". Still feeling energetic? Put your balance to the test by following projected poses in the Being Human Hall or control ring magnets and see how they affect a stream of plasma in the Tom Hunt Energy Hall.
Walk amongst enormous dinosaur skeletons in the T. Boone Pickens Life Then Now Hall, or marvel at rare gold or 5-foot-tall geodes in the Lyda Hill Gems and Minerals Hall. Trace the connection between birds and dinosaurs with the skeleton exhibit in the Rose Hall of Birds or go on an interactive stargazing adventure at the Expanding Universe Hall.
---
Explore at the Perot Museum of History and Science
The Perot Museum of History and Science has such a wide range of exhibits, anyone can find themselves feeling like a kid again. So young or old, answer the call of exploration and adventure and get a ticket today!
Be sure to also check out their Facebook for information on new exhibits and seasonal programs.
---