Community Spotlight: The Magdalen House

When you need a little help, The Magdalen House is there. As a recovery community for alcoholic women in the Dallas, TX, area, The Magdalen House helps women achieve sobriety and sustain recovery from alcoholism—at no cost.
If you're in need of assistance, or know someone who is, find The Magdalen House on Facebook and then reach out, today!
---
About The Magdalen House
In 1987, four female alcoholics founded The Magdalen House to fill a vital need they saw in their community. By doing so, they were able to provide a flourishing recovery community for alcoholic women and their families. It's a safe place for women to detox from alcohol at no cost. The Magdalen House is:
No-cost
Peer implemented
Privately funded
Women only
A provider of comprehensive services
---
How The Magdalen House Serves the Community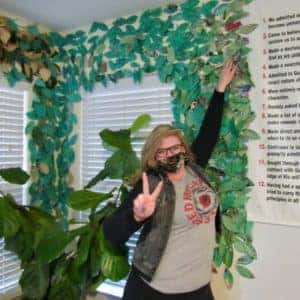 When alcoholic women reach out to The Magdalen House, they'll have several options available to help them get sober.
One is the Social Detox program. This is a 2-week residential program for the woman who wants to stop drinking, but can't. During the stay, she'll have access to the education and resources she needs to achieve sobriety and build a foundation for her recovery.
The Next Step Program is another option. It's a 3-phase, nonresidential program for women at any stage of recovery. This program offers support and structure while also implementing 12-Step spiritual principles.
Other resources available include meetings and fellowship. These provide solution-focused classes, meetings, and workshops that are offered year-round. They also have volunteers available to offer support to the families and loved ones of alcoholics.
Community partnerships provide additional resources for alcoholic women and their families, including counseling, women's health, and sober living resources. All these programs and resources are offered 100 percent free of charge.
---
Volunteer with The Magdalen House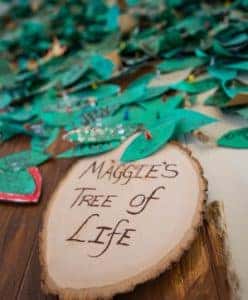 Does the mission of The Magdalen House speak to you? Then there are several ways that you can get involved and give back to the community. Much of the program is volunteer-run, with program graduates and alcoholic women in recovery providing support to newer members of the program.
Women in recovery can help by hosting meetings or volunteering overnight. Even if you're not in recovery, you can volunteer to help with a variety of tasks, like:
Moving
Meals
Birthdays
Needs drive
Grocery shopping
They also need volunteers to provide house needs. This ensures that women in the residential Social Detox program have access to the supplies they need, like food, toiletries, study materials, and paper products. You can deliver house needs through Amazon, by hosting a drive, or by simply dropping them off.
Anyone who feels called to help can also make a donation or start a Facebook fundraiser.
Learn About The Magdalen House
If you're an alcoholic woman, or the friend or family member of one, then help is here for you. Reach out to The Magdalen House today to find out how you can volunteer, or start on your road to recovery.