Community Spotlight: Deep Ellum Brewing Company

Nearly a decade ago, Deep Ellum Brewing Company was proudly founded as the first craft brewery in the city of Dallas. Over the last nine years, their delectable craft beer selection, tasty taproom eats, and community engagement have drawn in quite a following.
Today, Deep Ellum Brewing Company is the largest independent brewery in north Texas. See what all the hype is about in this community spotlight!
Craft Brews Concoctions You Won't Find Anywhere Else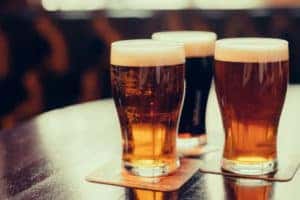 Deep Ellum Brewing Company is dedicated to catering to all different kinds of taste palates. Year round, they produce eleven brews that were conceptualized, perfected, and crafted in their on-site brewery.
They've "reset the bar" when it comes to bottled blondes with their famous Dallas Blonde American Blonde Ale. If you're looking for something a little heavier, opt for their Deep Ellum Lager or their Local Legend Sweet Milk Stout. They've even entered the seltzer game with their Blind Lemon Hard Seltzer That Doesn't Suck.
They also celebrate the changing of the seasons with rotating seasonal brews and unforgettable limited releases. Be sure to connect with them on Facebook and Instagram so you never miss a launch.
Two Unique Locations: One Unwavering Promise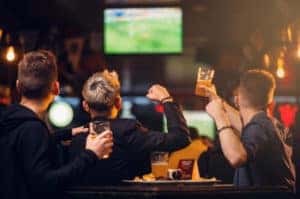 Deep Ellum Brewing Company operates two taproom locations where locals can taste test their craft beer lineup one pint at a time. At their Deep Ellum taproom location, you'll find dozens of year-rounds and seasonal beers on tap. Pick your pint and settle in for a night of live music and tasty table treats like loaded tots, Deep Ellum IPA jalapeno hummus, or wings to share.
Their FunkyTown Fermatorium puts a new spin on taproom eats with hand-tossed, made-to-order pizzas. Pair your American pale ale or Seltzer That Doesn't Suck with a wood-fired Piggle Smalls pizza, Sweet Potato & Bacon Jam pizza, or Banh Mi pizza.
Taste the Difference at Deep Ellum Brewing Company
At Deep Ellum Brewing Company, every beverage they produced is done so with the heart, sweat, and beers that built the great country of Texas. Stop by one of their two locations to experience the unique craft of local craft beer!