Distilleries Around Dallas TX
There are tons of distilleries around Dallas, TX, but which are really the best for sampling amazing beverages with friends? Which spots are truly deserving of your time and attention — and which places have the best drinks?
We took a look at some of the top distilleries around Dallas, TX, to determine which really rank at the top of the class. Read on to learn about some of our favorite distilleries around Dallas, TX!
Dallas Distilleries
If you have a taste for whiskey, you'll love exploring Dallas Distilleries, which holds the title of being Dallas County's first whiskey distillery. This spot specializes in complex and rich whiskey flavors.
Be sure to sample a few to see the sheer variety, then head out on a tour of the distillery to learn how they create such wonderful and unique whiskeys. They'll even teach you the secrets on making great whiskey cocktails, from an Old Fashion to the iconic Manhattan.
Duckworth Vodka
Duckworth Vodka is a relaxing, low-key distillery that specializes in pure cane Texas vodka. You can try all the different varieties, including one with notes of cocoa and truffle that's a decadent delight. They even have a new Grapefruit Mango vodka that will be a great addition to your delicious summer cocktails.
The distillery also has regular tastings that let you discover local favorites and hidden gems, so be sure to check out their schedule to see what events are coming up soon! You'll love sampling their newest flavors before anyone else.
Witherspoon Distillery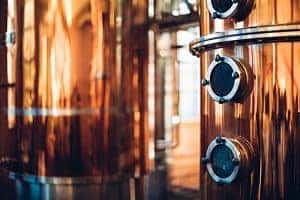 Witherspoon Distillery is all about tradition, and commitment to creating delicious beverages that people can't stop talking about. They specialize in a rich bourbon cream that can be mixed with coffee for a delightful nightcap. Try it with Dr. Pepper for a true Texas taste experience.
After you've sampled their wares, be sure to check out a tour of the distillery. You'll learn all about the fascinating tricks and techniques they use to make their beverages and discover some intriguing secrets and fun facts throughout the process.
Visit the Best Distilleries Around Dallas TX
We hope you have fun visiting all these amazing distilleries around Dallas, TX! Be sure to grab a stool, sample some drinks, and get ready for an unforgettable fun time!