Dodge Lease Deals

With our lineup of various Dodge models, a handful of resources at your fingertips, and a team of professionals ready to work with your individual goals in mind, our Dodge lease deals here at Dallas DCJR continue to make drivers in Dallas, Garland, and Arlington more than satisfied!
Learn about how our Dodge lease deals match the vehicle you want with a financial plan that fits your lifestyle.
What You Gain Leasing a Dodge with Us
When it comes time to figuring out your finances for your new Dodge, our team of experts will work one-on-one with you. This way, we can learn about what you need your Dodge to do and create lease terms that mesh with your personal needs.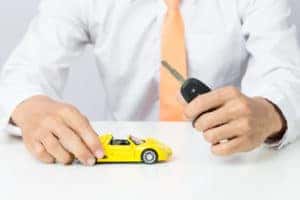 When you lease a vehicle at our dealership, we help get you a feasible monthly payment—one that is usually lower than if you were buying the car. This will give you the ability to possibly get a higher trim level with more technology features or that luxurious design you like, depending on your budget.
Then, when your lease comes to an end, all you have to do is bring the vehicle back and we can get you right into a new lease. This will give you the opportunity to enjoy the latest innovation of the model you have been driving or switch to a new model if more or less interior room is what you prefer at this time.
You might even want to continue to drive the exact vehicle you've been leasing. In that case, we will quickly help you through the process of buying out the car, so you can continue to drive the vehicle you've become so comfortable riding in.
Choosing the Dodge You Want to Lease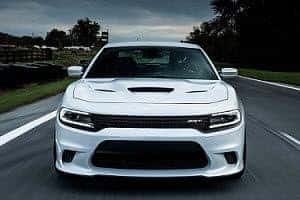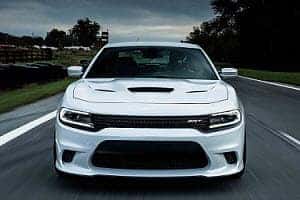 Before we create your lease terms for your new Dodge, you'll first want to pick out the model and trim level you want to drive on a daily basis. With the lineup of Dodge models we have on our lot, you can get the muscular car you've always dreamt of driving, such as the thrilling Charger or Challenger.
We also have larger models, including the versatile and highly capable Dodge Durango and the spacious, family-friendly Grand Caravan. We'll learn what it is you need your new vehicle to do and match you with the model that has everything you need. Whether you'll be driving around the family, want a fun-driving and powerful car for your commute around town, or need an SUV ready to handle all your towing needs, there is a Dodge at our dealership ready for you to lease!
Come Check Out Our Inventory of Dodge Models!
From the moment you walk into our showroom to the time we hand over the keys for your new Dodge lease, our team here at Dallas DCJR will be with you each step of the way! Contact us today to learn more about our Dodge lease deals.
You can stop by to learn more about each Dodge model, their various trim levels, and meet with our finance team to start working on your lease, so you can get out on the roads of Dallas, Garland, and Arlington in a new Dodge!