Food Trucks near Me Dallas TX
Food trucks are taking over the nation and have made their way to Dallas, TX. Here, locals and visitors of Dallas alike can chow down on some top-notch treats without having to make a reservation. Below, you'll find more information about the three food trucks in Dallas that you can't miss out on. Read ahead to learn more about Cajun Tailgators, Easy Slider, and Just Encased!
Cajun Tailgators
Find Them on Twitter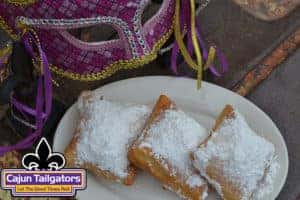 The inspiration for Cajun Tailgators, a Cajun-style café on wheels, came from the years its founders spent at Louisiana State University. As the first Cajun food truck in Dallas, this food truck serves up a variety of tastily authentic Cajun meals that you won't find anywhere else. Their rotating menu includes a mix of sweets and savory entrees, such as Red Beans & Rice with Sausage Bubo, Crawfish Pistolette, Jambalaya, and hot powdered-sugar-covered Beignets. No matter what you're craving, this truck is sure to have something for you.
Easy Slider
They say that everything is bigger in Texas. While Easy Slider's mini slider sandwiches are small, they're big in flavor and creativity. Inspired by their never-ending search for "The Perfect Bite," this truck specializes in serving up fresh-made gourmet sliders that put regular sized burgers and sandwiches to shame. Keep things classic with an angus beef slider topped with Tillamook cheddar and veggies. Or, branch out with a Sweet & Lowdown slider, which boasts goat cheese, bacon, and strawberry jam. With so many different options, the possibilities are endless!
Just Encased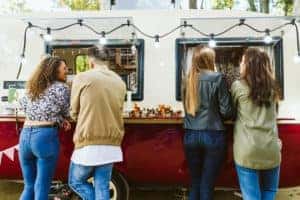 Sausages are one of America's favorite things to eat. Just Encased food truck takes their love of sausages and runs with it by serving up a unique menu packed with delectable toppings with tasty combinations you won't find on any other sausage. Try out a Chicken Fried Chicken Sausage, which packs a whole Southern style meal onto a bun with homemade mashed potatoes and gravy. Get a little cheesy with a Pork Mac and Cheese Sausage; this mac and cheese stuffed sausage comes smothered in onion straws, smoked gouda, bacon, green onions and BBQ mayo.
Happy Snacking!
Enjoy your tasty on-the-go treats from Cajun Tailgators, Easy Slider, and Just Encased food trucks!