---
If you're in the market for a new vehicle and currently weighing your options, you may be wondering, "Should I lease a car?" The truth is, leasing just might be the right choice for you!
At Dallas DCJR, our friendly and experienced team of financing experts have helped countless drivers around the Dallas, Garland, and Arlington region lease the vehicle of their dreams.
If you've recently wondered, "How Do I Lease a Car?" continue reading to learn how simple and easy the entire process can be!
Should I Lease a Car?
Leasing provides drivers several great potential advantages, including:
More frequent upgrades
Lower monthly payments
Smaller repair costs
The typical leasing term lasts between 24 to 36 months, after which you can return your vehicle and roll into the latest model. This is a nice option for those not interested in a long-term investment or who like staying up to date on the latest features and innovations.
Another advantage is that, since you're only paying for the length of your agreement, you often can end up paying less per month than if you were to buy the car outright. This means you might be able to put that budget toward a higher trim level or exciting feature.
Also, since the vehicle is always under warranty, you're only responsible for keeping up with its routine maintenance, like oil changes and inspections.
If all these benefits speak to you, then you should probably lease a car. Contact our finance team and we'll chat with you about it!
Buying vs Leasing a Car
Now that you know the benefits of leasing a car, you may be curious about how it compares to buying. Here's the thing–both buying and leasing result in you taking the wheel of a great car to drive around town. However, the two differ in a few ways.
The big difference is that buying often comes with a higher monthly payment than you'd have if you leased it instead. This is because car buyers are responsible for financing the entire cost of the car. The trade-off, however, is that every payment goes toward equity in your vehicle. In other words, when you finish paying off your car, you own it.
Leasing, on the other hand, is like a long-term rental. This means that the dealership retains ownership of the car. Still, with the potential lower monthly payments, you may have more room to shop at a higher trim level or add on a feature—like ventilated seats—that you may not have included if you bought the car instead. Learn more in our Leasing vs. Buying eBook!
How do I Lease a Car?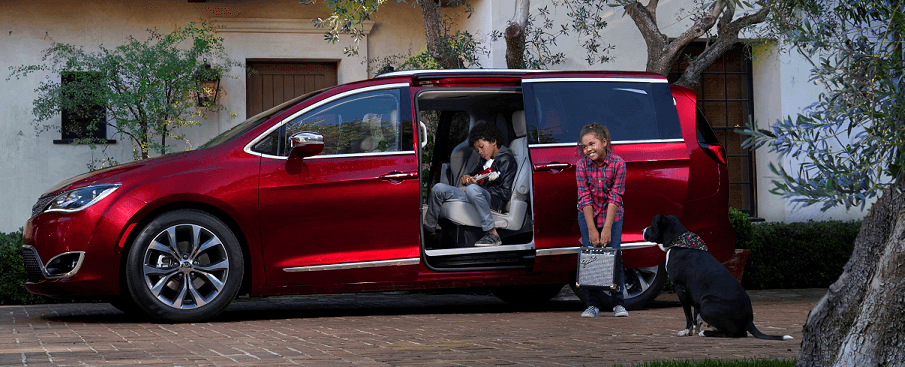 The process of leasing a new vehicle can be a fun experience that often ends with driving off the lot in a brand-new car that's a great fit for your lifestyle.
It starts with a look through your preferred dealership's inventory. We have a variety of lease-ready models on our lot, including some of the area's most popular cars, trucks, and SUVs. These include:
Dodge Challenger
Chrysler Pacifica
Jeep Wrangler
Ram 1500
You can start your car search by browsing our full selection online. When you see something you like, give us a call, and we'll bring you by to check it out in person.
Don't know exactly what you're looking for? That's fine! We'll work with you one-on-one to make sure you find the ideal set of wheels for you. Just let our team know what you need, and they'll get you pointed toward a few models they think will make a great fit.
Once you've found a model you like, we'll get you out for a test drive before you head on into our finance center to make it official.
Expert Auto Financing with You in Mind
When it comes time to talk numbers, we understand that you'll want to make sure that you're getting the best lease for your specific needs.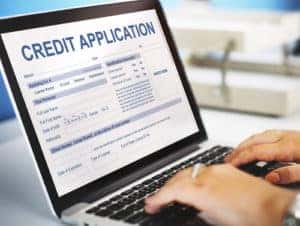 This is where our financing team steps in to help. Complete with years of experience, our team is dedicated to helping you through each step of the process, patiently answering all your questions, so you can drive away with calm confidence.
We have long-standing relationships with local lenders and credit agencies to help locate the terms and rate that best fit your lifestyle and budget. We'll gladly reach out to them on your behalf while you sit back and relax.
One way to jump-start the process is by completing a simple and secure financial application through our site. Once submitted, one of our finance managers will quickly be in contact to discuss a range of available options.
Automotive Service During Your Lease
When you're leasing a car from our dealership, you can count of us to be by your side the entire time. This includes helping you to care for and maintain your lease.
We have a state-of-the-art service center on-site where you can come for all your routine maintenance needs, including:
Oil change
Tire rotations
Brake pad replacements
Transmission repairs
You can make an appointment using our convenient online scheduling portal or swing by our Mopar® Express Bay for same-day service with no appointment necessary. Whether you make an appointment or visit us same-day, you can count on our factory-trained and -certified technicians to treat your vehicle with high-quality automotive care.
Plus, they'll only ever use genuine Mopar® parts for any repairs or replacements you may need during the course of your lease. This ensures that they're always using the right tool for the job. It also helps you to stay compliant to the terms of your lease and warranty.
Contact us to learn more about your car's routine maintenance needs.
Should You Lease a Car?
Are you still wondering if you should lease a car?
Well, now that you understand how simple and easy leasing a new vehicle can be, the next step is to sit down with our knowledgeable and friendly team. We'll do everything we can to pair you with a vehicle you'll love driving around the Dallas, Garland, and Arlington areas.
Contact us to schedule your test drive and start your lease today!