How to Boost a Car's Trade-In Value

---
Trading in your vehicle can be a good way to lower your down payment on a vehicle you're interested in or get rid of a vehicle you're not interested in owning anymore. Regardless of your reasons, you want to get the most value you can out of your car.
Our team at Dallas Dodge Chrysler Jeep Ram (DCJR) understands that, which is why we've put together this page on how to boost your car's trade-in value for drivers from Dallas, Garland, and Arlington, TX. Give it a read to learn more.
---
​
Step One: Determine Your Vehicle's Trade-In Value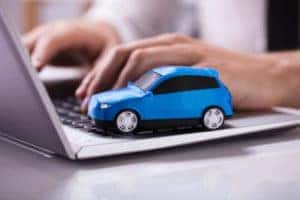 The first thing you need to do is figure out how much your vehicle is worth. When you do this, it gives you a baseline for negotiating, how much it is worth without doing any repairs, and what offer you can expect.
One way to determine the value is to use our dealership's sell your car tool. This tool gives you an estimate of the vehicle's worth within a few minutes. You can even bring this estimate with you to redeem the offer, pending a final inspection.
If you want to get a few different opinions on the value, you can get it appraised in person or use other tools, such as on Kelley Blue Book or Edmunds.
---
Step Two: Clean Up Your Car and Give It Curb Appeal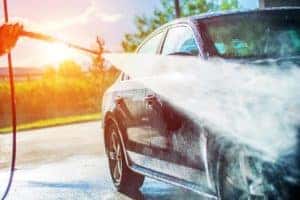 Before you bring your car to the dealership, clean it up a bit. This includes giving it a wash and vacuuming the interior. This shows you take good care of your vehicle, which indicates that it's likely to be in better shape.
It's also a good idea to remove your personal items in advance, so you don't forget.






---
Step Three: Repair Minor Flaws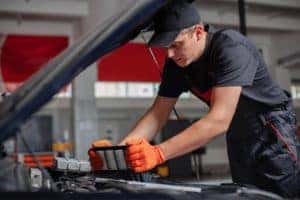 The next step is to complete any open recalls or repairs on your vehicle. This is something you have the option of doing, and may boost your car's value significantly.
Open recalls are often taken care of for free. Taking care of this before bringing the car to the dealership does improve your offer. It means that you've taken care of the vehicle, so the dealership doesn't have to. Plus, it typically doesn't cost you anything.



---
Step Four: Negotiate Price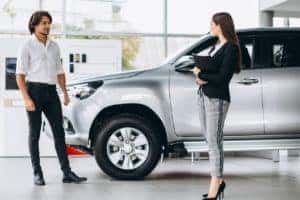 When you bring your vehicle to a dealership, they'll give it an inspection before giving you an offer. Once you get an offer or propose a price, that's when the negotiation starts. Prices of vehicles can fluctuate based on year and gas prices, so keep this in mind when negotiating.
Things that can be helpful to get you the best deal possible are repair receipts, a good history report, and maintenance receipts to prove your vehicle is in great shape and worth more.





---
Step Five: Review Contract and Sign Paperwork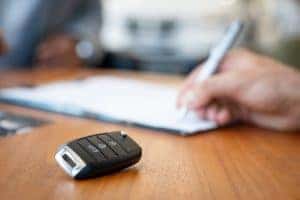 So, you've agreed on a price. It's time to review the paperwork. If everything looks correct, you can sign and sell your vehicle!








---
Trade in Your Vehicle to Us Today
Now that you know how to boost your vehicle's trade-in value, it's time to look for a new car and trade in your old one. When you've completed any repairs you want to do on your trade-in vehicle, sell it to our team at Dallas DCJR.
While drivers from Dallas, Garland, and Arlington, TX, are at the dealership, take a look at what vehicles we have in stock. You can even take them for a test drive!
---