How to Check Transmission Fluids



Schedule Service
As responsible drivers in the Dallas, Garland, and Arlington area, we know that the transmission is a vital part of your vehicle. And much like oil to your engine, clean and sufficient transmission fluid keeps it working exactly the way it should. However, how do you know if there are enough healthy fluids in your car?
To help, Dallas DCJR has created this how to check transmission fluids guide. Find your transmission below and follow the steps. This way, you'll know whether you need more fluid or it's time for a change.
How to Check Your Automatic Transmission Fluid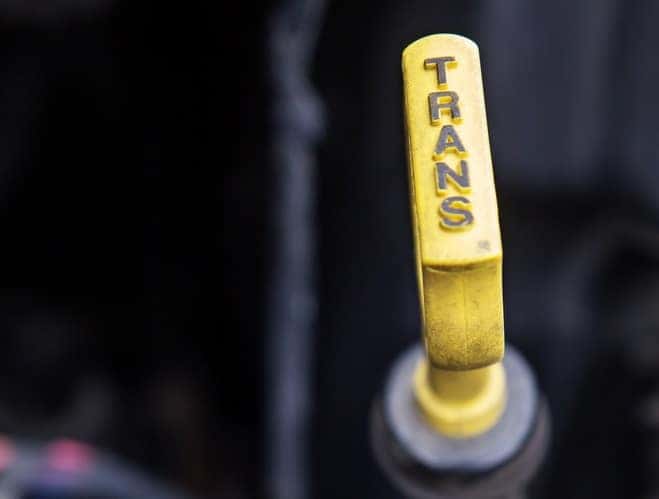 1. Once you locate your transmission dipstick under the hood (either in the front or the rear), remove the stick from the pipe. You want to make sure your engine is running in park or neutral and is warmed up adequately.
2. Check the consistency and color by dipping your finger into the fluid at the end of the stick. If it is pinkish and clear, it means your fluid is not contaminated. However, if you find particles in it, or it is darker in color, or smells burnt a change is needed.
3. To check the fluid level, you first need to wipe the dipstick with a clean rag that is free of lint. Then, reinsert it and take it back out again.
4. If the fluid has reached the "full" line, return the dipstick back into its home and turn off the engine. If it does not reach that mark, more transmission fluid needs to be added. Either visit your authorized service center to do so or add more yourself. However, make sure you're using the correct kind (as all cars vary) and do not overfill.
How to Check Your Manual Transmission Fluid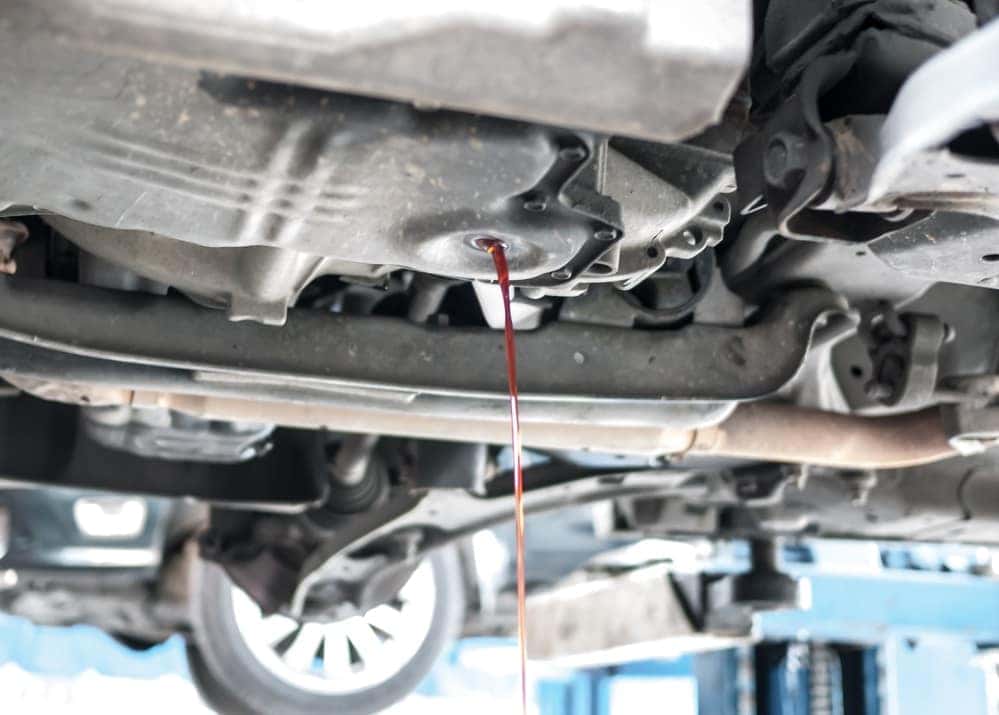 Checking the fluid for manual transmissions is a little different and requires some tools. For this process, you will need a fluid pump, jack with jack stands, wheel clocks, a rachet, and a torque wrench.
1. Position your wheel clocks around the rear tires and jack up your vehicle. Make sure you secure it with your jack stands under strong lifting points, so you remain safe.
2. Locate the fluid fill plug. This is a large bolt located halfway up the side of your transmission from under the vehicle.
3. Remove the plug and check the fluid level. Do this by placing your finger into the filter plug hole. If you see liquid, your fluid levels are fine. However, if you don't, you need to add some. Also during this time, make sure it is the right color, consistency, and smell.
4. Add transmission fluid with your fluid pump if needed by adding fluid into your transmission through the plug. Make sure to check several times throughout the process to ensure you have the right levels.
5. Replace the plug, lower your vehicle, and you're good to go.
Receive Professional Transmission Services at Dallas CDJR
If after reading our "how to change transmission fluids" guide and you find yourself needing further assistance, there's no need to worry. Simply schedule an appointment at our dealerships' state-of-the-art service center. Our team of pros can help you will all of your transmission needs, allowing you to hit the road with confidence.