Think it might be time for your next oil change? Luckily, you won't have to search too long for an "oil change near me" in the areas of Dallas, Garland and Arlington. We at Dallas DCJR are proud to provide routine maintenance services to local drivers in order to keep them on the road and on schedule.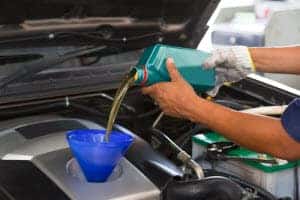 On this page, you'll find more information about our oil changes, the many other services we offer at our service center, how to schedule your next oil change, and more. Read ahead to get started!
Synthetic vs Conventional Oil Change
Our Oil Change Service Process
Our service center is staffed with a team of expertly trained service technicians that know the oil change process like the back of their hand. When you bring your vehicle in, you can count on them to get the job done quickly and correctly.
First, they'll drain the old oil from your engine system. Then, they'll fill it up again with brand-new oil that was picked out especially for your vehicle and its specific needs. Lastly, our technicians will do a quick visual inspection to ensure everything else under the hood is ship shape.
Our Many Other Helpful Services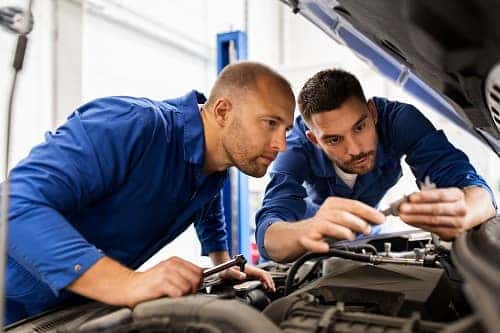 Our service center is prepared to help you with much more than oil changes. No matter what you have going on, you can count on our service technicians to take care of it for you in a timely fashion. Whether you need other minor routine services, such as tire rotations, or unexpected repairs, we have you covered.
Additionally, our waiting room is equipped to keep you comfortable and entertained while you wait. Use our free Wi-Fi to get work done or surf the internet for good deals. We even offer an available shuttle service if you need to get somewhere while your vehicle is being worked on.
Ready to Schedule an Appointment?
When the time comes for your next oil change, don't hesitate to give us a call at Dallas DCJR, so we can get you scheduled for a service appointment. Drivers in Dallas, Garland, and Arlington can also stop by the service center anytime to schedule an appointment in person!