---
Are you ready to take control of the roads in your next new pickup truck? If so, let's look at two popular choices in the light-duty segment: the 2020 Ram 1500 and 2020 Chevy Silverado. Both are icons of their class, known for their ability to (figuratively, at least) move mountains.
We want to show Dallas, Garland, and Arlington, TX, drivers why these trucks draw so much attention in this comparison. Reach out to us at Dallas DCJR when you're ready to learn more!
---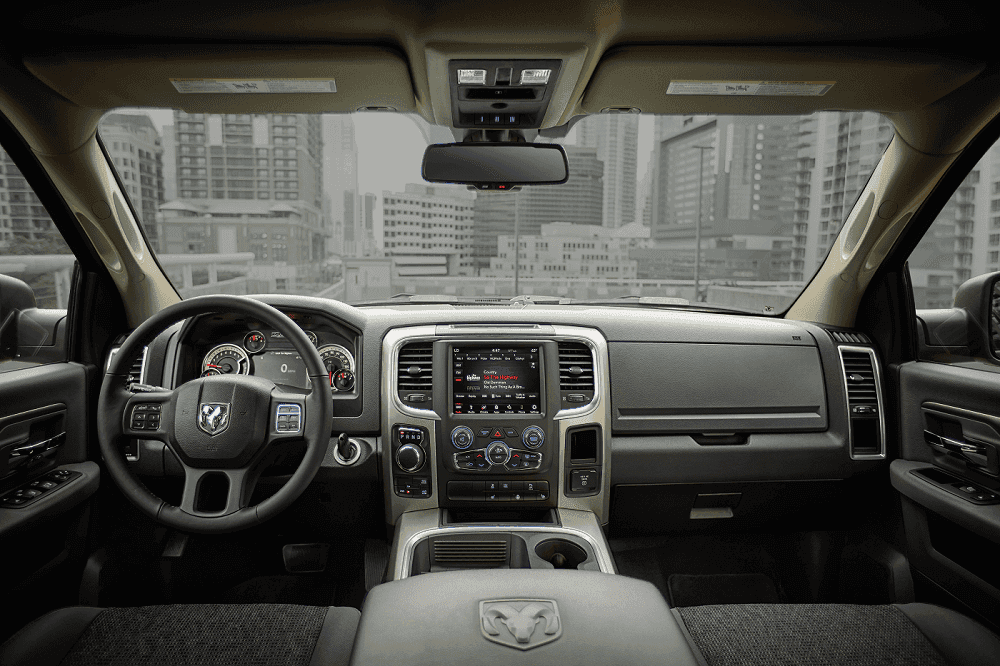 Chevy Silverado vs Ram 1500 Interior
If you're looking for a true luxury truck, the Ram and Chevy pickups offer cabin amenities worthy of the title. The Silverado High Country looks sharp in two-tone Jet Black and Umber leather. Meanwhile, your Ram 1500 Laramie Longhorn takes adventurous tones with Mountain Brown and Light Mountain Brown.
The Laramie Longhorn even has tooled filigree patterns etched into the edges of the seats. Touches such as these hearken back to the truck's Western inspiration and lend it flair you won't find in the Silverado.
Another valuable cabin feature in the Ram 1500? The available 12-inch Uconnect® touchscreen. It sits in portrait mode and includes a split-screen view, so you can display your maps and audio info at the same time! The 8-inch touchscreen in the Silverado lacks the same modern capability.
---
Silverado vs Ram 1500 Towing Capacity
When adventure calls and you need to hitch up that boat or camper trailer, the Ram 1500 and Chevrolet Silverado are more than game. Both can tow at least 12,750 pounds when properly equipped, so expect your excursion to go off without (or, actually, with) a hitch!
With various engines to choose from, these two pickups can be customized to meet the exact capacities you need. From the Pentastar® V6 and the HEMI® V8 to a powerfully efficient EcoDiesel V6, the Ram has an engine for every driver. The Chevy also offers V6, V8, and diesel powertrain options.
The Ram 1500 does have a slight payload advantage: It can haul up to 2,300 pounds. The max payload of the Chevy Silverado clocks in a bit lower at 2,250 pounds.
---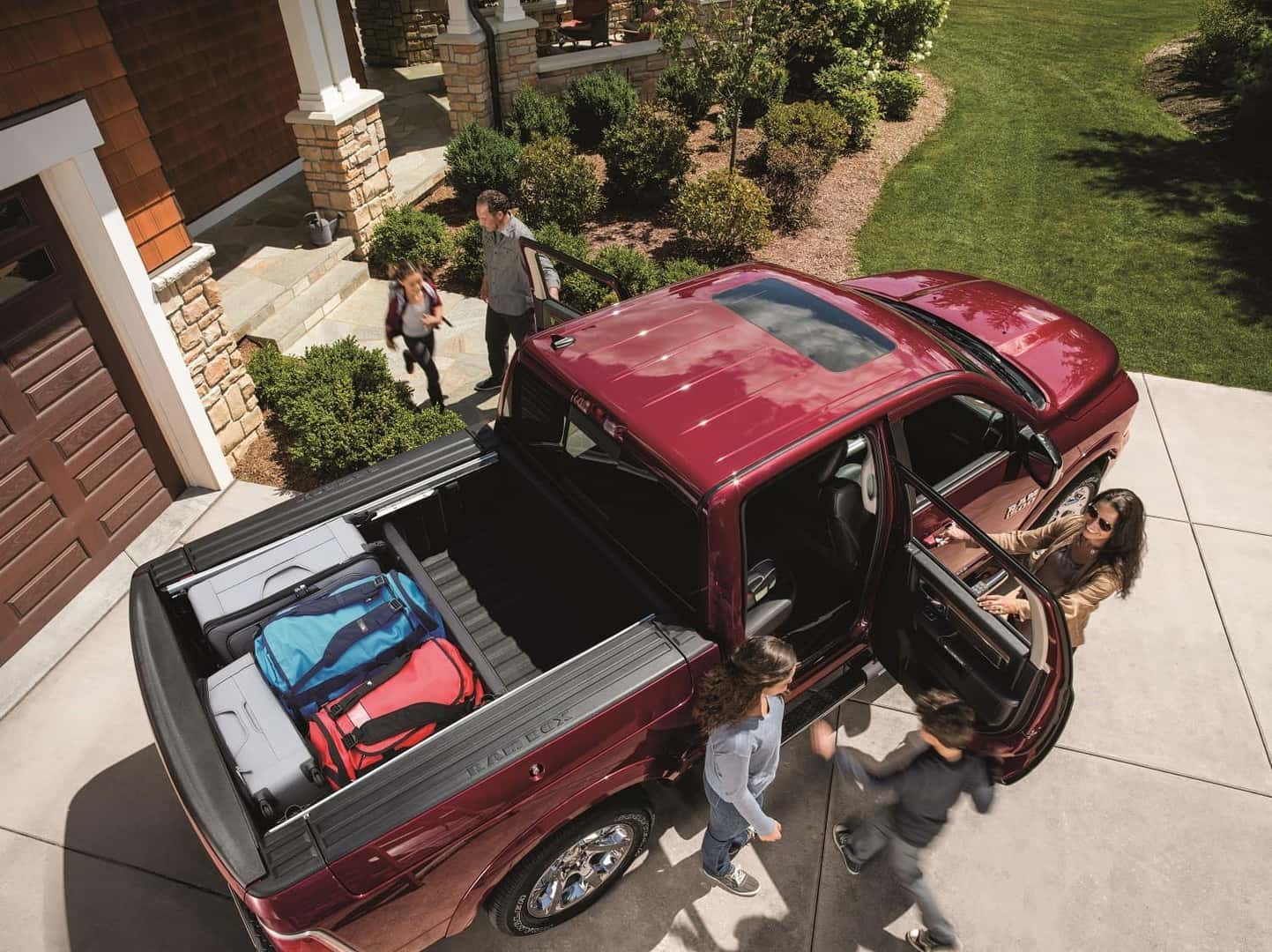 Your Pickup Bed: Multifunction Tailgate
The 2020 Ram 1500 is well known for its available multifunction tailgate. Unique to the Ram pickup, this feature has no equivalent in the 2020 Chevy Silverado. It makes loading and unloading oh so convenient.
How does it work? The 60/40 split swing-away doors open to 88 degrees. Close and latch them together, and they'll swing down in unison like a traditional tailgate. When you swing them to the sides, however, you can access the truck bed directly—no more leaning over the tailgate!
Flanking both sides of the Ram 1500 truck are the available RamBox® Cargo Management System boxes. These lockable, weatherproof, and drainable storage boxes can be loaded with small gear—or filled with ice to chill drinks for the tailgate.
---
Ram 1500 vs Chevy Silverado: The Verdict
We hope Dallas, Garland, and Arlington, TX, shoppers found this comparison useful! The 2020 Ram 1500 and 2020 Chevy Silverado have the brawn you need to complete the toughest tasks.
However, the Ram pickup stands out for its cabin luxury and versatile cargo bed features. If those appeal to you, schedule your test drive of this light-duty truck at Dallas DCJR. Get behind the wheel today!
---