Community Spotlight: The Libertine Bar

The Libertine Bar is where relaxation meets culture. This unique bar has breathed a new life into the Dallas bar scene with a wide selection of craft beers, high-end bar bites, and one-of-a-kind events you don't want to miss out on. Keep reading to learn more!
Eat, Drink & Be Merry at The Libertine Bar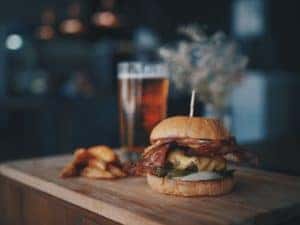 By design, The Libertine Bar is a local hotspot for beer enthusiasts of all kinds. Whether you just want a cold one at the end of the workday or you're on a mission to try every craft beer in Texas, The Libertine Bar is the place to be. Their rotating menu offers a wide selection of sours, malts, hops, and much more.
If you're more of a cocktail kind of person, The Libertine Bar has you covered with a large selection of classic and original cocktails. Enjoy a traditional Old Fashioned or branch out with a Nitro Flip featuring egg whites and bitters or an El Diablo with cucumber, Hellfire Shrub, and Cazadores Reposado.
Pair your beverage with something good off of their vast and varied food menu. Split a State Fair Share platter—fries with sauce, Portobello mushroom fries with aioli, and cheese curds—or chow down on a beef with queso burger or seitan tacos.
Special Events Every Week, Month & Year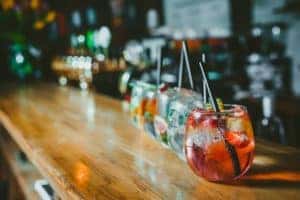 Their extensive selection of local brews, unique cocktail menu, and delicious rotating food menu are just the tip of the iceberg. The Libertine Bar takes great pride in their ability to bring people together for a night of fun at their weekly, monthly, and annual events.
Every weekday brings various happy hour specials like discounted house cocktails and bar bites like chicken tenders, carnitas tacos, crispy coconut seitan satay skewers, and more. Texas Wednesdays are extra special with specials for beers made in Texas.
Throughout the year, The Libertine Bar throws an extra special bash like pumpkin carving contests, cupcake and beer pairings, and their Brass Knuckle Corn Dog Beatdown. Each year for the last decade, patrons of all kinds get together to bear witness to one of the biggest and most exciting corndog eating contests in Texas.
Grab a Drink at The Libertine Bar!
Stay up to date on all the happenings at The Libertine Bar by connecting with them on Facebook and Instagram!