Yoga Studios in Dallas TX


While the gym might be the perfect place for someone looking for a high-energy space to get their daily grind on, those looking to relax after a long day might find themselves in need of a more tranquil environment. Yoga provides a full-body workout along with an entire list of other health benefits, including: improved respiration and flexibility, increased metabolism, and reduced stress and anxiety levels.
So, whether you're looking to achieve new balance, flex some new muscle areas, or simply change up your tired workout routine, we bent over backwards to find you some of the best yoga studios in Dallas, TX, to try out!
Uptown Yoga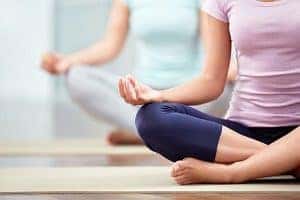 Located near Dallas, this studio provides a welcoming and fun environment for people of all ages and experience levels. Focusing on the exploration and mastery of the Vinyasa flow style of yoga, Uptown offers courses seven days per week, starting from 6:00 a.m. to 8:00 p.m. to fit your busy schedule.
Along with the different levels of Vinyasa, special pranayama prenatal courses are available for expectant mothers looking to maintain a healthy routine through all stages of their pregnancy. Special workshops and events are also open to the public throughout the year.
The Yoga Movement
Whether you're looking for a beginner's course on how to stretch your limbs and core muscles or if you've been wanting to re-learn how to do handstands and cartwheels like a kid, The Yoga Movement has the perfect class for you. Located off of Route 75, courses are designed with personalized instruction to help you zero in on the exact areas to strengthen or restore.
Sign up for a monthly membership or simply drop in for a single session, the choice is yours. The Yoga Movement also offers special in-office workshops and courses to get you and coworkers out of your desk chairs and bonding over a fun and healthy activity.
YogaSport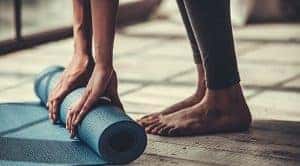 YogaSport aims to provide members with an empowering physical practice while building a supportive and inclusive community for all to enjoy. The instructors make it their personal goal to create classes that are challenging yet accessible and have you feeling even better than when you first walked in.
YogaSport offers a comprehensive program designed to help in the treatment of a number of ailments, from low-energy, flexibility issues to symptom relief from chronic or temporary conditions. They also offer yoga teacher training for those interested in giving back to their communities through the power or yoga.
Strike a Pose Today!
Now that you know little bit more about some of the best yoga studios in Dallas, TX, it's time to grab yourself a mat and try them out! Stop by any of these great locations or go online and schedule a personal consultation today!