---
If you live around Mesquite, where could a
high-quality used Jeep
take you? Practically speaking, you could cruise around to Valley Creek Park, Palos Verdes Lake Park, and tons of other local attractions. But we all know that that's just the beginning. Only a Jeep can take you on the adventures of your wildest dreams. Essentially, a Jeep can take you on a journey that will lead to who you were truly meant to be.
So, with that in mind, check out this guide to our dealership's used Jeeps, which are available in Mesquite.
Used Jeeps Mesquite TX: Our Selection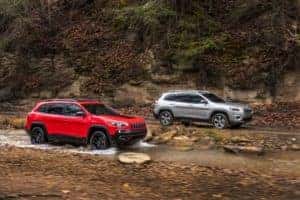 We're constantly switching up on our used lot because we're constantly hunting down the best, most affordable pre-owned Jeeps for you and your lifestyle. However, there are a couple of staples that you can generally expect to find out here at any given time. We're talking about tried-and-true crossovers and SUVs such as the Jeep Cherokee, the Jeep Grand Cherokee, the Jeep Renegade, the Jeep Wrangler, etc.
Questions? Ask us. Spot a model that you like? Test drive it. Want to own it for life? Not a problem at all.
Mesquite TX Used Jeeps: CPO Inventory
We also provide you with the Certified Pre-Owned route. These automobiles offer unparalleled benefits:
7-Year/100,000-Mile Powertrain Limited Warranty
3-Month/3,000-Mile Maximum Care Warranty
125-Point Certification Inspection
CARFAXÒ Vehicle History Report
And that's just the beginning. We encourage you to have a conversation with one of our experts about this program. After all, they're able to explain everything live a lot better than we can in a short article.
Why buy at Dallas DCJR?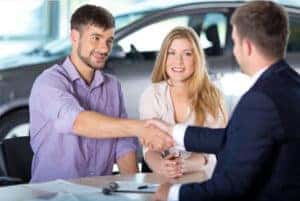 Of course, both of these inventories are compelling in their own rights – but there's much more to it than that! Our teammates work hard to provide you with the services that you need for a successful experience.
And that all starts with financing. It's no secret that financing a used car can be an involved process for some. But not here. Our intelligent, experienced financers streamline everything so that you can think about which options and colors you want, rather than which APR and down payment you can afford. If you want to get started with this simple process today, fill out a finance application here on our website.
Some of our other impeccable services include maintenance, repairs, parts, and a comprehensive online library of specials. Many of these can be applied to the used Jeeps in our inventory, so please take a look!
Looking for used Jeeps in Mesquite TX? Drop us a line at Dallas DCJR
What could be better than riding your Jeep around town, taking your kids to the Celebration Station or your friends to the Mesquite Championship Rodeo? Mesquite is a city of explorers and adventurers. And guess what – Jeeps are crossovers and SUVs designed for those same folks. If you feel like you're ready to take a test drive, get in touch with us at our TX dealership. Simply chat with us online to get started now!