Why is My Battery Light On?

---
So many different things can happen to your car, and you don't always have the answer. All the different dashboard warning lights, the noises, the possibilities, it's not your job to know those things, but fortunately, we know whose is!
Welcome to Dallas Dodge Chrysler Jeep Ram, your source near Dallas, Garland, and Arlington, Texas, for the answers to your most pressing car questions. From "why is my battery light on?" to "what does this dashboard warning light mean?," we've got you covered.
Read on to learn more about these service questions, and see what else our team can provide for you.
---
​
Dashboard Warning Lights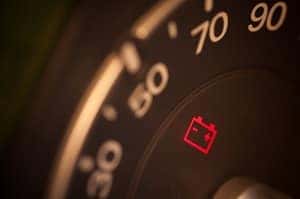 No matter what light you're seeing, whether it's an open door, an oil can, or a tire pressure check, dashboard warning lights are present for your safety and convenience. These, like symptoms of a cold, are how your car tells you that something needs to be remedied.
Sometimes, these fixes are easy—shutting the door properly, for instance, or getting an oil change—but other times, they might require more involved repairs. That's where we come in.
Your Battery Light
So, what about that battery light? If it flickers on, then that's as good a sign as anything that there's an issue regarding your vehicle's battery. This could be a charging problem or otherwise, but if the light comes on and stays illuminated, it's probable that your alternator is involved.
Often, these issues can be caused by broken belts (always check them during inspections!), damaged battery cells, or a nonfunctioning alternator. Sometimes, these things happen in colder weather, and sometimes, they just happen on older models.
It's a good practice to take a car with an illuminated battery light to a service center, especially since batteries can lead the vehicle to not start.
How Can I Tell if it's My Battery or Alternator?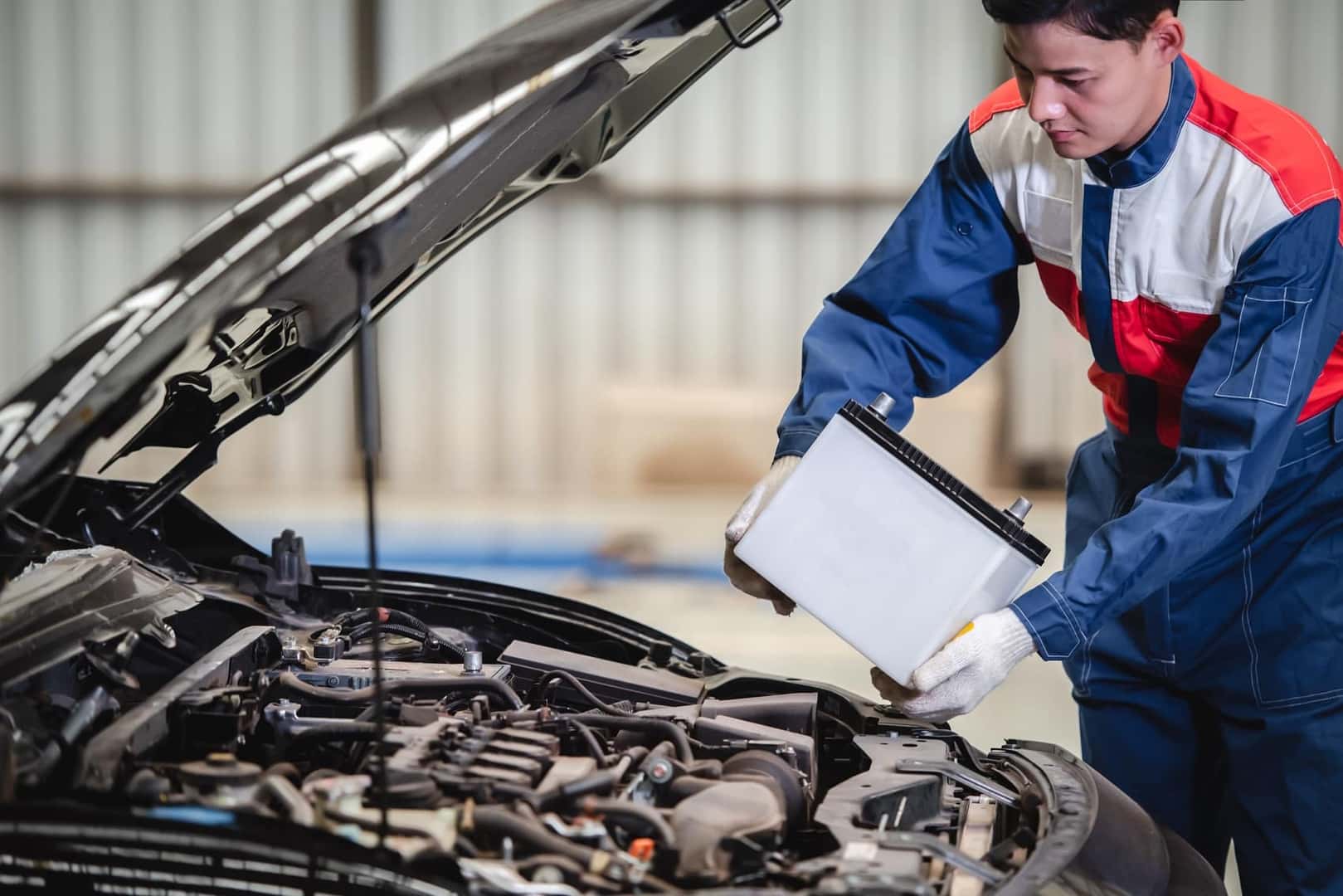 When it comes down to it, you might be wondering, "how do I know if it even is my battery?" When a light can signify different things, confusion is understandable. Know this, though: If your vehicle has a dead battery, a giveaway is that when it won't start or has a lot of trouble turning over. This can also be seen with dimmed, flickering lights, an issue with your sound system, and so on.
Conversely, it's more of a sign that your alternator is malfunctioning if your car stalls or you experience a drop in electrical power while you're driving. Likewise, your engine might turn off suddenly; in cases like these, the alternator is likely not properly recharging your battery.
Of course, no matter the case, we can fix it. If you're driving the car and the light appears, there are ways to limit your battery drainage; however, it's always good practice to take your car directly to be serviced.
---
Check Your Battery and Schedule Service Today!
No more Googling, "why is my battery light on?" any longer! As you can see, there's no one answer to any service question. But that just means we're here to determine the correct one. Our team at Dallas DCJR is dedicated to helping you, and we'll be there, every step of your service journey.
Interested drivers near Dallas, Garland, and Arlington, TX, should get in touch with us. Contact us, visit our website, or come see us in person for the service you're looking for today.
---