Jeep Grand Cherokee Maintenance Schedule

It's important to know that your Jeep Grand Cherokee will have your back while you're making your way through those Dallas, Garland, and Arlington roads and beyond. Making sure it gets the necessary maintenance is one big step in that direction.
That's why our team here at Dallas – Dallas CDJR has come up with the following Jeep Grand Cherokee maintenance schedule. Read through it to get a good idea of when specific tasks should be performed. Feel free to send us an email, give us a call, or pay us a visit if you think of any questions.
Regular Maintenance Items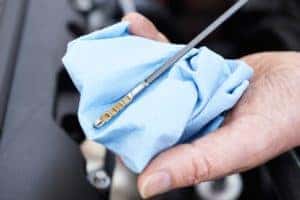 The following aspects of your Grand Cherokee model's maintenance should be performed about once a month. In the event you find yourself getting ready to take a long trip, it's a good idea to check these things out before you leave.
The windshield washer fluid should be topped off.
Check the oil level, color, and consistency. If it's too low, fill it to the line. Healthy oil should take on a honey or amber color. If it's dark brown, black, or has dirt in it, you should have it inspected by a certified automotive technician.
See to it that the coolant levels are inspected.
All four tires need to be inspected for signs of uneven wear and to make sure they have the appropriate air pressure.
All exterior and interior lights and turn signal indicators should be tested and replaced as needed.
Maintenance that Accompanies Oil Change Services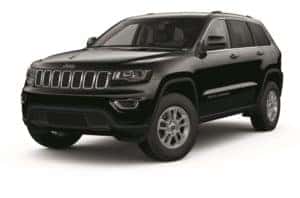 The oil in your Jeep Grand Cherokee should be changed every 7,500 miles or when the Oil Change Indicator System light is illuminated. When this occurs, the following should also be done:
The battery should be inspected to make sure there's no leaking or corroding taking place. The terminals should be tightened as well.
This is a good time to make sure the tires are rotated.
The exhaust system should be checked out.
All aspects of the vehicle's brake system should be examined and replaced, if necessary.
The engine's cooling system and air filter will also be checked.
Maintenance Mile Markers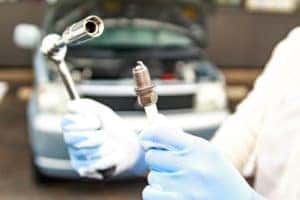 When your Grand Cherokee makes it to these mile markers, be sure to see to it that the following tasks are performed:
At every 20,000 miles. At this time, the front suspension, CV joints, cabin filter, brake linings, tie rod ends, and boot seals, all need to be inspected.
At every 50,000 miles. When you've reached this point, the engine air cleaner filter and the cabin air cleaner filter should be replaced.
At every 100,000 miles. Along with all 20,000-mile maintenance items, the spark plugs need to be switched out and the engine coolant should be flushed once you get to 100,000 miles.
Schedule Your Jeep Grand Cherokee Maintenance Today
If you're in Dallas, Garland, or Arlington and it's time for any of the above service items to be performed on your Jeep Grand Cherokee, go ahead and contact our team to make an appointment.